Since 2013, the birth of this blog, I've personally seen the Traditional Latin Mass (TLM) grow across the Detroit Metro Area. In my seminarian years, fellow Tradsters/Trentacostals/Tradismatics and I would occasionally sneak off to TLMs after our obligatory presence at archdiocesan Masses. We loved how the TLM helped us praise and worship our God, helped us focus with laser-precision on the Eucharist, and helped us-and-priest alike decrease as Lord and Savior increased.
Mass never felt as long as it actually went; the timelessness of the classical liturgy keeps proving itself again and again. And again and again, especially since the lockdowns of 2020, the TLM has multiplied: more parishes offering it, more laity attending it, more priests saying it, more babies and young families flooding it. Before this bamboo-speed, grass-roots growth (there weren't any ad campaigns or marketing ploys), packed Masses downtown only happened for the Mass Mob events. But now, every Sunday TLM downtown is a Mass mob. I've seen a nearly deserted parish go from zero to sixty in five years, and now boasts at least 1000 people present across three Sunday liturgies. Some Sundays, you can't even find parking, either for your car in the street, or yourself in a pew.
St. Joseph Shrine
Detroit
So how did this start? Who's responsible? And how does one replicate the Introit-in-Detroit in other dioceses? First, it's the work of God's grace. With all the pushback and shutdowns on the TLM, from hipster parishioners to bad bishops and even the Vatican, it's miraculous to see Detroit become the TLM hub like nowhere else in the universe. But we don't want Detroit to be alone, other dioceses can be TLM centers too. And so, other dioceses have been reaching out to Detroit's Traditional Latin Mass Man, Mr. Alex Begin, for tips and guidance (he's not even a priest!). Mr. Begin began (see what I did there?) with only one TLM site in the Detroit-Windsor area, but TLM sites now number over 40, with close to half offering the TLM regularly (you can find the association, and their many progress updates, here). He also produces a documentary series: Extraordinary Faith, which appears to have been filmed in the 1980s, but is actually recent, very informative, and insightful (if you can get over the 80s style, oh the nostalgia!).
Lastly, let me leave a list of churches across the Detroit Metro Area that offers the TLM, some more regularly than others. Hope you get to visit some, or all of them! (OR see this directory for locations across America.)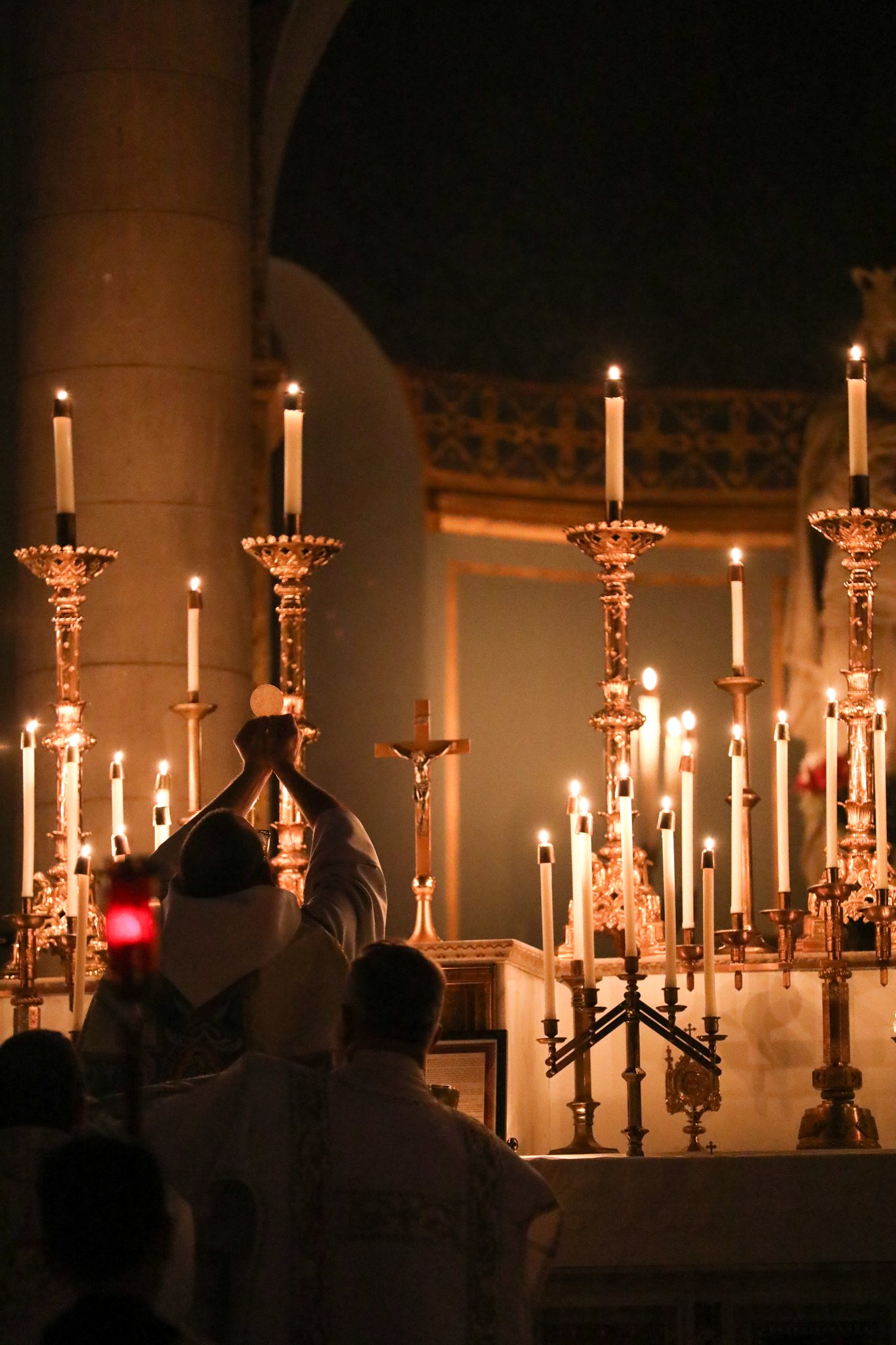 Notes regarding this list: adventurous random order, check church websites for schedule updates, *(beautiful church), **(very beautiful church)